Want to start a UX/UI career in Jamaica?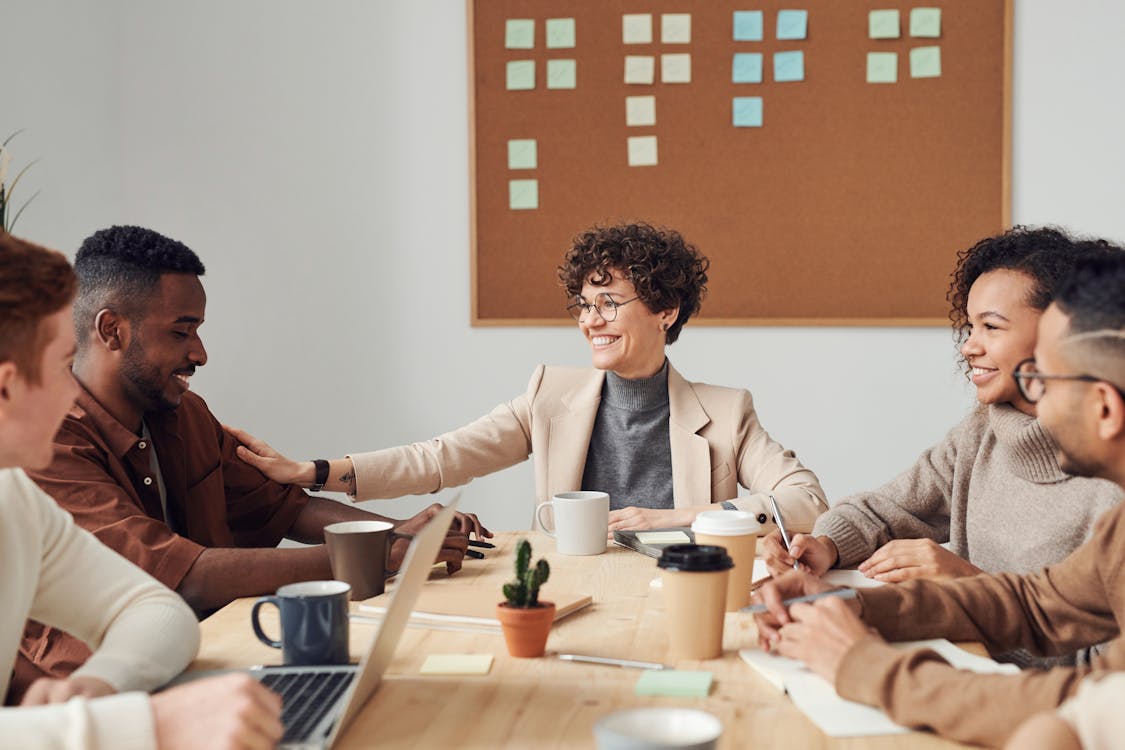 UX/ UI plays an important role in Jamaican society. From the design of physical products, websites and even newspaper advertisements, UX/UI is responsible for the success of all of these.
UX Design stands for User Experience Design and is the process of creating meaningful experiences for users. This is done by taking into consideration what users need, their values, objectives of the design and possible limitations.
UI design on the other hand stands for User Interface Design and is the process of using tools such as Adobe XD, Figma or even Photoshop to build interfaces, focusing on the styling and interactivity of the layout.
An easy way to differentiate the two is that UX is more about the experience that a user has while UI focuses more on what the user sees and interacts with. Both UX and UI work together to produce amazing products for users and generate expected results for businesses.
The primary role of UX/UI designers is to ensure that technology solves real problems and creates products that people want to use. This makes them some of if not, the most important individuals on any team.
Common tasks of UX/UI designers include:
1. Focusing on understanding users' needs.
The better you understand your users, the more likely you are to design and build a service that works well for them. UX/UI designers spend a great amount of time gaining insight into users so they can provide the optimum solution for them. Understanding users' needs allow designers to pinpoint specific processes which help users successfully use a product and drive business goals.
 2. Understanding business requirements.
Designers take time out to analyze business requirements to provide the best solution which helps both users and business achieve their goals. By spending time familiarizing themselves with business requirements, they are better equipped with the knowledge needed to produce noticeable returns.
 3. Exploring solutions
To know which design may have the greatest impact, designers explore solutions and options. This allows them to make educated decisions on what designs led to the best outcome taking into consideration what the business wants vs what the users want.
 4. Creating visual UI designs
Designers use tools such as Adobe XD, Figma and Photoshop to create the visual interfaces that users interact with.
 5. Collaborating with product teams.
Moreover, Designers collaborate with other teams to keep everyone up to date and make the necessary decisions that will lead to the successful implementation of their design.
Technical skills needed to be a UX/UI designer:
1. Discovery Session Planning - a meeting for the project team and client to discuss and understand the company's needs, goals, strategies, and key processes.
2. Creating Wireframes - the initial sketch or outline of your ideas for a project.
3. Creating UX flows and maps - diagrams that display the path a user takes when interacting with a product.
4. Prototyping – an initial draft of the product that allows you to explore your ideas and get feedback for improvements
5. Research and testing – investigating trends and use cases and using the information found to test if it applies to your product or design.
6. Design QA – the step-by-step process of ensuring that a design meets the standard of quality expected which ensures proper usage.
7. Process Optimization - making improvements to specific processes to increase returns and ensure that goals are met, sustained or exceeded.
 Soft skills needed to be a UX/UI designer:
1. Curiosity – you should actively seek to understand and improve.
2. Communication - you should be able to convey design decisions clearly
3. Open-mindedness – you should be open to learning new things and exploring new ideas, in addition, you should be able to handle criticism healthily.
4. Empathy – you should be able to put yourself in the user's shoes to make decisions that will lead to the successful use of your design.
Education and Training:
UX/UI is a new field so there isn't a formalized degree program for it. While there are relevant degrees such as Human-Computer Interaction degrees, these are not offered in the Caribbean as yet. That would be terrible if you needed a degree to pursue UX/UI design.
Like many other fields in tech, UX/UI design does not require a degree to get started or be gainfully employed however training and online certification are essential to starting and improving your career.
One of the best online certifications available is the Google UX Design Certificate which requires no former experience to get started, is 100% remote and can be completed with under 10 hours of study a week. Link to Google UX Design Certificate: https://grow.google/certificates/ux-design/#?modal_active=none
As the field of technology is constantly growing other training initiatives such as Bootcamps are available. Bootcamps are different in the essence that it provides more mentorship and pushes you to work on real-life projects however they are more expensive.
Salary and Benefits:
This tends to be one of the most asked questions. Salary is an important factor when deciding what career to pursue as it may allow a greater quality of life which incentives persons to perform best.
According to data gathered by the UI/UX Designer Network Jamaica in early 2020, the salary of a UX/UI designer is directly tied to the years of experience they have in the field.
Less than 1 year of experience: $1 – 2 million JMD
1 – 2 years: $2 – 4 million JMD
3 – 5 years: $5 – 8 million JMD
6 – 9 years: $5 – 6 million JMD
10 – 15 years: $7 – 8 million JMD
Benefits may include: Health Insurance, uniform allowance, education and training, paid sick leave, lunch allowance, fitness/gym membership and paid vacation.
Tips for Beginners:
If you are just getting into the UX/UI field you should know a few things. You don't have to be an artist; you don't need a degree but training is necessary and now is a great time to switch to design. Here are a few steps you can take to develop your skills and market yourself.
 1. Complete your projects
Do not wait for someone to create an opportunity for you to exercise your skills. Take imitative and develop your projects so people can see what you have done and what you are capable of doing.
You can design your application, complete design challenges and create your UI framework or design theory.
 2. Build your portfolio
A portfolio is a great project to practice your design skills by showing what you have done. Portfolios also allow others to learn about you in their own time. Online portfolios are available 24/7 and accessible internationally, so there's no good reason not to have one.
Some great Jamaican portfolios that you can take inspiration from are:
-       Kaela Smith - https://www.behance.net/kimone1
-       Anna-Hugh Brown - https://www.instagram.com/karmalil.designs/
-       Shakeane Hinds: https://www.behance.net/shakeanehinds
-       Damani Beckford - http://damanibeckford.net/
-       Kori Solomon - https://www.behance.net/korisolomon
-       Andrae Christopher - https://dribbble.com/HGeek
 3. Engage with the community
Attend conferences, meetups and UX/UI design networks. Market yourself because it gives you more opportunities to effectively communicate your values, skills, experiences, and vision to potential employers.
4. Find a mentor
Mentors can inspire and guide you on your journey. It provides the unique ability to gain practical knowledge and insight from a seasoned employee who has achieved the level of expertise you aspire to attain.
 UX/UI is a new career path within Jamaica and it has a lot to offer to upcoming and seasoned professionals. Business value is gaining immense recognition. Better digital products are now being created. The space is constantly improving and evolving hence it's an exciting field to be in. Moreover, remote opportunities are available.
The field is also seeing great international growth. The United Kingdom reported a 289% increase in employer interest in UX design in 2020. CNN money noted an 18% growth in opportunity through 2021 - 2025 and LinkedIn ranked UX/UI as one of their top 5 in-demand skills.
There are however a few drawbacks that should be considered when thinking of investing in a UX/UI career. The field is relatively new so many roles are misunderstood. Eg, a UX designer is not a web developer. Local user research is also lacking so there are few sources available to gain insight into interactions based on various user demographics. Lastly, while opportunities are available, they are limited.
However, you can always look at the glass as half full. UX/UI is relatively new so now is the perfect time to establish yourself as a respected designer. You can also be one of the persons who led the revolution for its development in Jamaica or the Caribbean through advocating and marketing with other UX/UI designers. Your small investment today could lead to a distinguished career tomorrow.
If you are interested in meeting some of Jamaica's UX/UI pioneers, feel free to join the UI/UX Designer Network Jamaica on Telegram and Slack:
Telegram: https://t.me/+MC2WrqAaEnFiOTYx